May 15-17th, we launched our project Decomparmaids. In close collaboration with Lisa Nordström, we met for a weekend of improvisation and experiments in former radio station and world heritage Grimeton, Varberg.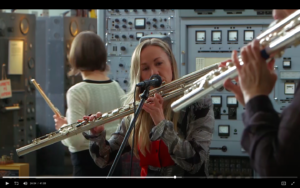 Inspired by Lisa Nordströms musical improvisations in the film Sonica Sequence (2017), our aim is to launch a series of improvised sessions inspired by the venue we are visiting. The sessions will be saved for a future audience in a virtual reality film where the visitor can be right in the middle of the ensemble, and experience the music from inside.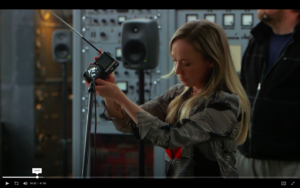 The idea of Decomparmaids is to enhance the carpe diem moment, to emphasize the experience in a documentary film style.
Per se, music as an artform is elusive and transparent, happening right in the moment. Decomparmaids let the audience capture the happening, as well as use all senses in the experience. The visitor puts on VR glasses and headphones, and is able to walk around in the middle of the ensemble, or choose to focus the listening on an individual performer.
Decomparmaids is funded by Konstnärsnämnden, the Swedish Arts Grants Committee.
Listen to one of our improvisation sessions here: